Shenghong group prize for progress in science and technology project "landing"
Time:2016-10-17
——Annual output of 60 thousand tons of melt direct spinning bio based PTT fiber project foundation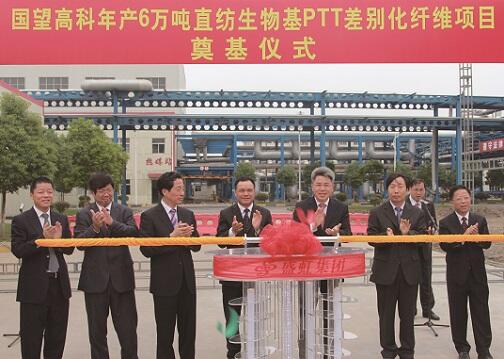 Vigorously develop recycled fiber, bio based fiber, not only to achieve sustainable development of the industry itself, but also for the textile industry to provide the transformation and upgrading of space. The morning of October 17th, the national science and technology progress prize two project "PTT and in situ polymerization and functionalization of PET composite fiber landing project preparation and industrialization of key technologies" based on the country's annual output of 60 thousand tons of high melt direct spinning PTT bio based differential fiber project groundbreaking ceremony. After the project is put into operation, will further consolidate the advantages of enterprises in the bio based PTT fiber industry, and enhance the core competitiveness of enterprises.
In recent years, the group is committed to independent innovation, and vigorously promote scientific and technological innovation project, the technical difficulties were overcome bio based PTT fiber of each key link, the formation of PDO raw material production, PTT polymerization, spinning, PTT PTT fabric dyeing technology industrialization of a dragon. January 2016, enterprise reporting, "PTT and in situ functional PET polymerization and its composite fiber preparation of key technologies and industrialization" project won the national scientific and technological progress award two. This groundbreaking project is based on the project of the commercialization and industrialization, and will promote the progress of manufacturing technology of PTT fiber is upgraded, thus promoting the technological progress of polyester fiber industry chain and related fields.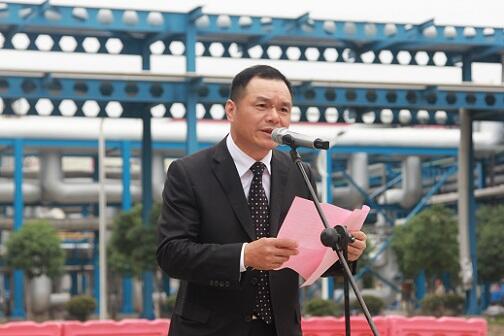 Project raw materials extracted from renewable biomass materials, in line with the current world low carbon environmental protection, renewable technology development trend, represents the current development trend of chemical fiber industry and industrial direction. In addition, the construction of the project by direct melt spinning process, and the introduction of intelligent manufacturing technology, compared with the traditional domestic chip spinning process, with the technological innovation point, intelligent manufacturing of higher advantages, can effectively reduce the labor, reduce costs, improve product quality stability of fiber. The total investment of the project is 32 million 600 thousand US dollars, the introduction of intelligent high speed and elastic machine, automatic packaging line, the purchase of domestic polyester equipment, spinning technology equipment, false twisting equipment and other equipment 51 sets (sets). Project up to 1 billion yuan / year will be formed after the sale of the scale, will further enhance the pattern of enterprise fiber products and the level of integration of the two, to promote the improvement of enterprise efficiency.
The project started, not only is the landing group of scientific and technological innovation projects, but also to promote the progress of product manufacturing technology and high-end multifunctional biomass fiber upgrading, will effectively promote the development and application of high-end functional textiles, so as to promote the technological progress of polyester fiber industry chain and related fields.